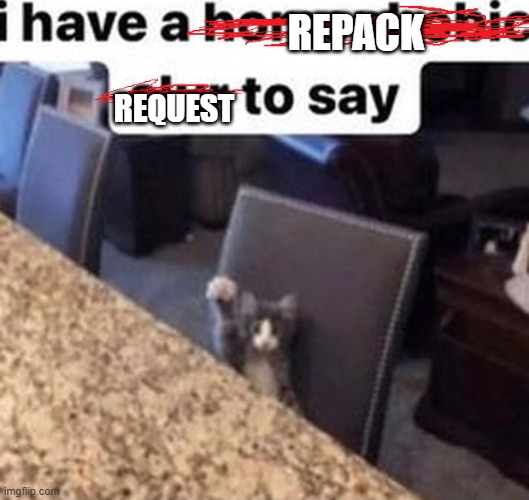 Repack requests are now open!

Simply comment your request for a repack. Over this specified period, I will tally up the requests as they get posted. I have the right to deny a request, usually for a few reasons, such as time, availability, and my sanity if I can't get it to work properly. Also, please refrain from requesting games that already have tons of *widely available repacks. If you have requested something before on the comment section of a random repack, feel free to repost it here.
9/15/23 – Fuck it, I am just going to leave these requests open instead of closing them off . Just please be aware that the request backlog is currently big and is growing.

* – I should clarify that this doesn't apply to games that have massively outdated repacks, or have dead DDL links. Requesting games that fit this is fine.